You must allow cookies and JavaScript for a proper shopping experience.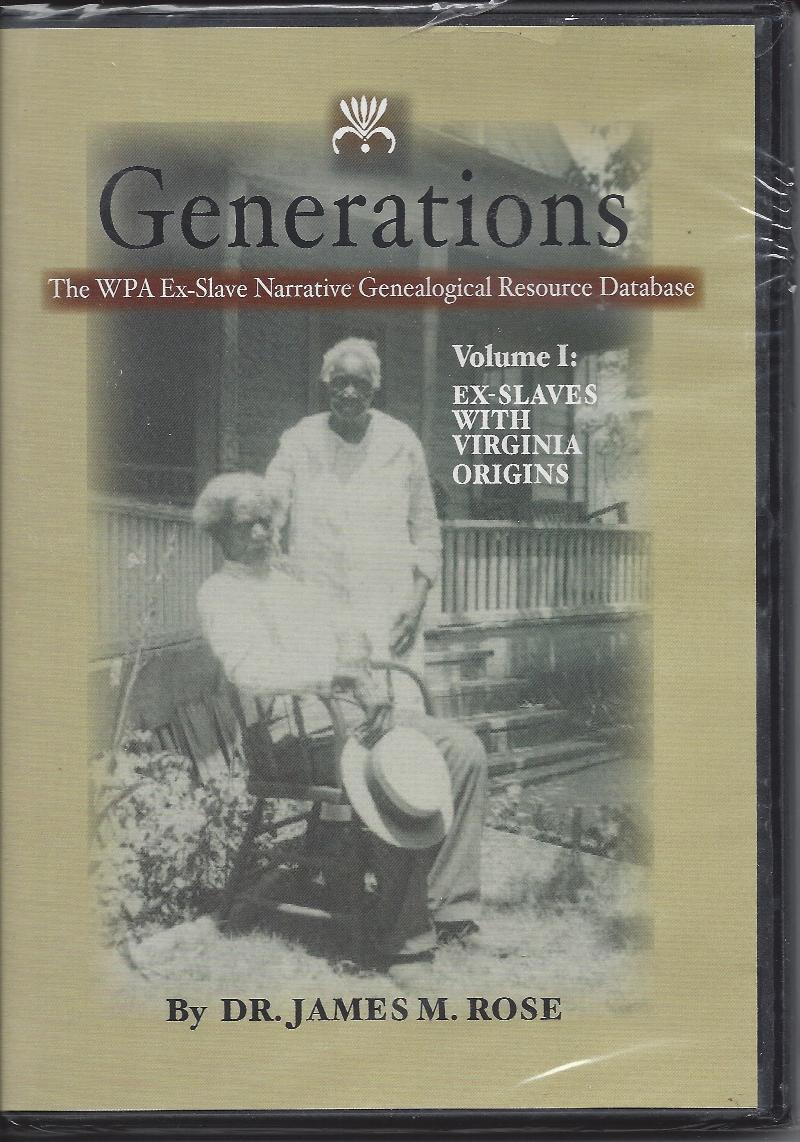 Price: $40.00
Publisher: : 2013
Seller ID: gp8531
Binding: DVD
Condition: new
---
If you are researching former slaves, you will likely find this DVD invaluable. The author starts with the WPA 1937-1938 interviews with former African American slaves. While focusing on former slaves who started out in Virginia, many didn't stay there. They were either sold to other plantations before the Civil War or moved to other states after the war, including Alabama, Arkansas, Florida, Georgia, Indiana, Kentucky, Maryland, Mississippi, Missouri, North Carolina, or Texas. The author added information about the person interviewed, including census extracts, death and probate records, phot...
View More...
Price: $20.00
Publisher: International Masters : 2006
Seller ID: mcmi2105
Binding: DVD
Condition: Used
---
It's a simple documentary which gives a short history of the US Navy Carriers. Not much for details and the history are mainly high points. First carrier mentioned was the USS Langley. There is the discussion of viewpoints of the time and issues such as the problems with landing gear. Of course, WWII is mentioned with Pearl Harbor, Coral Sea, Midway and Leyte Gulf. Then comes the Jet age. The final carrier mentioned is the USS George H.W. Bush.
1 DVD
View More...