You must allow cookies and JavaScript for a proper shopping experience.
Price: $75.00
Publisher: : 2003
Seller ID: gp5682
ISBN-13: 9780806317304
Binding: Hard Cover
Condition: New
---
726 pages, including index. From the date of its first appearance in 1891 the Powell Mao of "Linguistic Families of American Indians North of Mexico" has proved of the widest utility. It has been reissued several tines and copied into numerous publications. There has however, been almost equal need of a map giving the location of the tribes under the several families. Includes maps
View More...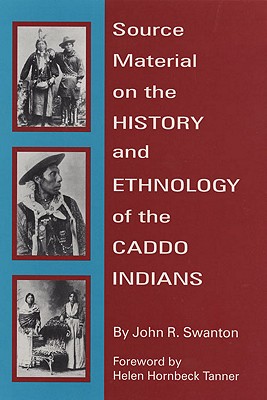 Price: $30.00
Publisher: University of Oklahoma Press : 1997
Seller ID: mcna2135
ISBN-13: 9780806128566
Binding: Soft cover
Condition: New
---
John R. Swanton's Source Material on the History and Ethnology of the Caddo Indians is a classic reference on the Caddos. In this volume he presents the history and culture of the Caddos according to the principal French, Spanish, and English sources.The first half of the book is devoted to an extensive history of the Caddos, from De Soto's encounters in 1521 to the Caddos' involvement in the Ghost Dance Religion of 1890. The second half discusses Caddo culture, including origin legends and religious beliefs, material culture, social relations, government, warfare, leisure, and trade. For this...
View More...