You must allow cookies and JavaScript for a proper shopping experience.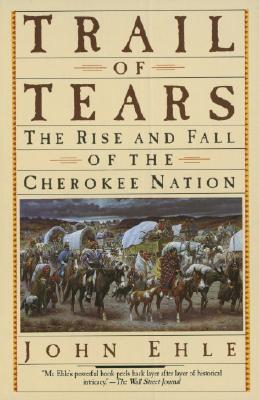 Price: $15.00
Publisher: : 1988
Seller ID: mcnp2011
ISBN-13: 9780385239547
Binding: Paperback
Condition: New
---
424 pages, including index.. "Although the history of the Cherokee Nation has been told before, Ehle's version may be the best. He has found sources previously unused, affording human touches that enliven the narrative. Yet it is not so much the content as the telling that counts here. Ehle can be stark at times and lyrical at times, a style that suits his subject almost to perfection."
View More...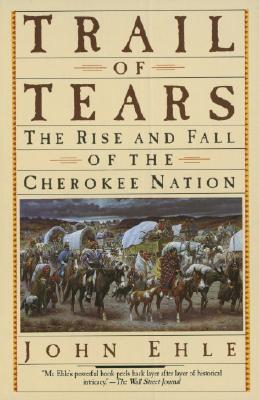 Price: $15.00
Publisher: Anchor Books Doubleday : 1988
Edition: Reprint edition
Seller ID: mcna2011
ISBN-13: 9780385239547
Binding: Soft cover
---
The Cherokee are a proud, ancient civilization. For hundreds of years they believed themselves to be the "Principle People" residing at the center of the earth. But by the 18th century, some of their leaders believed it was necessary to adapt to European ways in order to survive. Those chiefs sealed the fate of their tribes in 1875 when they signed a treaty relinquishing their land east of the Mississippi in return for promises of wealth and better land. The U.S. government used the treaty to justify the eviction of the Cherokee nation in an exodus that the Cherokee will forever remember as th...
View More...