April-May genealogy Seminars
We will be selling genealogy books at the Ohio State Seminar in Mason ,Ohio, May 1-May 7. We will be at NGS in St. Charles, Mo., May 8-May 11. All orders placed during this time may be shipped as late as the week of May 18. Thank you for your orders!
Welcome to mygenealogybooks.com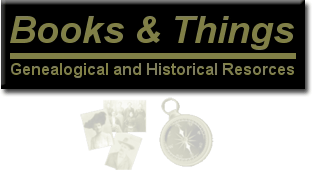 Welcome to the home of mygenealogybooks.com. Please search or browse our inventory.   If you can't find what you like, please fill out our off-line search form and we will search our off-line inventory, other bookstores and book search services for you.