We are attending a genealogy conference
We will attending the IGHR conference in Athens, Ga. from July 8th thru the 27th. Any orders placed during that time will be shipped when we return.
Welcome to mygenealogybooks.com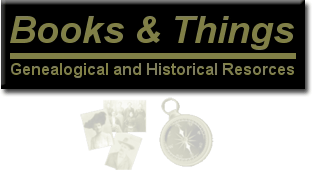 Welcome to the home of mygenealogybooks.com. Please search or browse our inventory.   If you can't find what you like, please fill out our off-line search form and we will search our off-line inventory, other bookstores and book search services for you.